Hickeys Barm Brack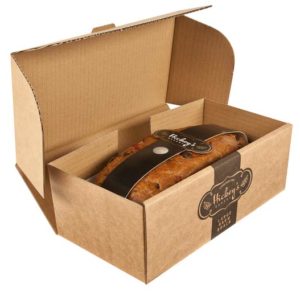 Price per Unit (piece): €11.50
Our Barm Brack which is synonymous with Clonmel is delicious toasted or not, but never be mean with the butter! Trick or Treat for Halloween and be the lucky one to find the Halloween ring.
1150 grams. Only available in Ireland & the UK.
Our legendary Barm Brack is made with skilled hands using the finest quality sultanas and cherries and baked in our original bakery in Clonmel or as it is sometimes known as, the Saint Peter's of Barm Brack.